Johnny Depp To Star In A Salvador Dali Biopic Entitled Dali?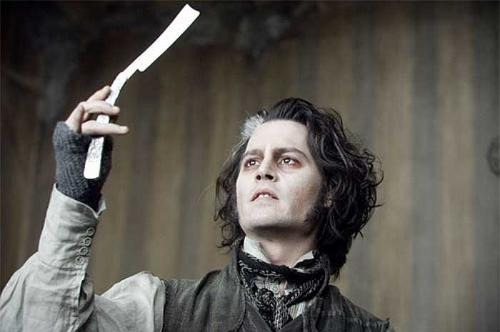 "To grow a surreal 'stache or to not grow a surreal 'stache?"

According to The New Zealand Herald, Johnny Depp is currently holding auditions for screenwriters to pen an upcoming movie based on the life of the late, great surrealist painter and world renown eccentric Salvador Dali (at right). It's said that Depp will star as Dali, which sounds like a role he'd gravitate to, though this is the first time I've heard of the film and moreover Depp's involvement. The paper also quotes an unnamed source as saying, "[Depp]'s open to working with anyone – from housewives to pensioners – if the script is right." Well now.
Still, it sounds as the film's legit. Also quoted is producer Peter Rawley, who last produced a film called Spy Sorge in 2003 according to IMDB, and before that nothing I'd heard of before. In regards to numerous unrelated Dali projects currently in development, including Dali and I: The Surreal Story with Al Pacino and Goodbye Dali with Peter O'Toole, Rawley said, ""Filmmakers somehow pick up on the vibe. But three films [about Dali] is nothing, at one stage, we counted up to nine."
Next up for Depp is Michael Mann's historical mobster tale Public Enemies, due in 2009, opposite Christian Bale, and he'll also pay tribute to the late Heath Ledger in Terry Gilliam's The Imaginarium of Doctor Parnassus. Other projects still warm on the burner include the delayed India-set drug drama Shantaram, which producer Graham King (The Departed) recently said was definitely still happening, and the Hunter S. Thompson adaptation The Rum Diary (also being produced by King). So, where a Dali biopic fits in Depp's dizzying puzzle is unknown. More on this project if and when it develops.
Discuss: Depp as Dali? Might this project break the general sentiment heard in the Slashfilm comments of "not another biopic"? Which of Depp's future projects do you hope comes to fruition first?