Ice Age: Dawn Of The Dinosaurs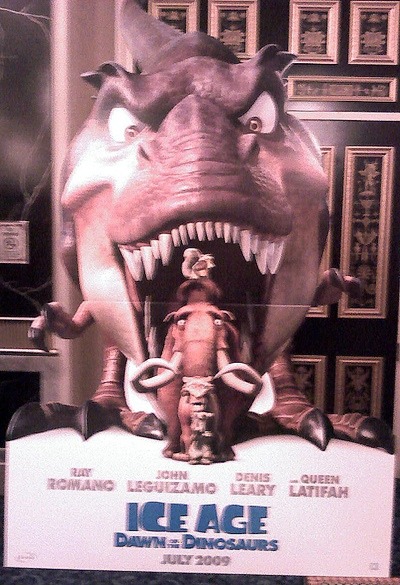 Scrat is going back in time, or at least that is the only probable explanation for the third film in the Ice Age series, which is titled ICE AGE: Dawn of the Dinosaurs. That's right, Dinosaurs! I'm pretty sure the dinosaurs died off before the Ice Age which means that, well, something is up. Yorrick Brown on the JoBlo message boards has a photo (seen above) from Showest of 20th Century Fox's official standee for the upcoming computer animated sequel.
ICE AGE: Dawn of the Dinosaurs hits theaters on July 1st 2009.Discuss: With or without dinosaurs, do we really need a third Ice Age movie?