The Departed's Leonardo DiCaprio And William Monahan To Reteam For The Chaser?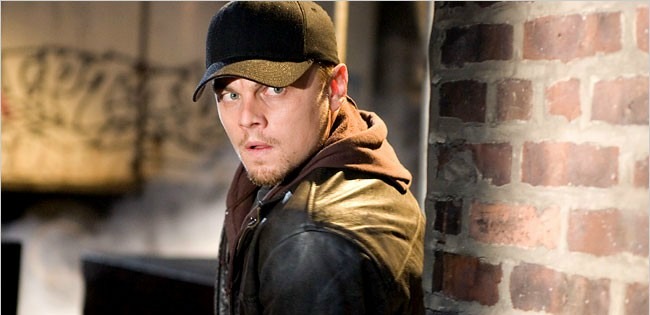 Fresh off the news that he'll produce and probably star in two big budget Akira flicks and the rumor that he'll star in Cocaine Cowboys, Leonardo DiCaprio is now circling a remake of the 2008 South Korean serial killer thriller The Chaser. What's more, according to Variety, screenwriter William Monahan, the guy responsible for a lot of the sparks in Leo's The Departed, has been pegged by Warner Bros. to write the script. While nothing's signed as of yet, Monahan's also producing the film.
This would be the third team-up between Monahan and DiCaprio, with their Body of Lies, directed by Ridley Scott, due this October. And, of course, The Departed was itself a remake of the Hong Kong hit Infernal Affairs. DiCaprio would reportedly play a down-and-out ex-cop who sets out to find a girl being used like a pawn by a serial killer against the police.
Released last month in Asia, The Chaser has banked more than $20 million. The plot is a bit seedy, as the ex-cop that DiCaprio is set to play is actually a pimp who runs a massage parlor as a cover. When his girls start disappearing, he makes a connection to the killer, finds him and the police become involved and yet they obsess over the body count. The cop sets out to find the last missing girl, who the serial killer hints is still alive, before the cops have to release him. There is reportedly lots of social commentary packed into the low budget film as well, especially regarding police focus.
Click here for the trailer. No U.S. release date has been for the original film at this time.
Discuss: Do you find the premise of The Chaser intriguing for the talent involved?
Source Link: Shadow20002