Steve Wiebe Attempts To Reclaim His Title As The King Of Kong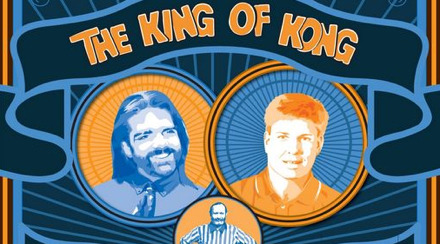 Update: Did Steve Wiebe Reclaim His Title as The King of Kong?
/Film reader Joseph D sent word that Steve Wiebe, noted Donkey Kong competitor and star of the 2007 documentary The King of Kong, will attempt to set the Donkey Kong World Record later today at Microsoft's MIX08 event tonight in Las Vegas, with referee Walter Day in attendance.
Video game champion Billy Mitchell beat Wiebe's record in June of 2007, and currently is ranked #1 with 1,050,200 points to Steve's 1,049,100 points (only 1,100 points separating them). The event takes place during Microsoft's TAO NIGHTCLUB PARTY from 6:00pm to10:00pm in The Venetian Resort Hotel Casino.
/Film wishes Steve Wiebe good luck.