Dragonball Moves To 2009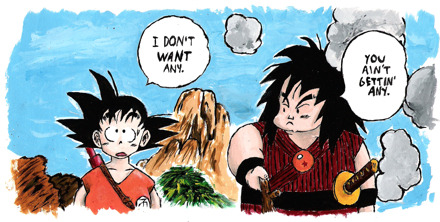 Dragonball Z fans who were hoping to get some big screen live-action love this Summer will have to wait just a little longer. Actually, they're going to have to wait until next year. Fox has decided to move James Wong's Dragonball from it's announced August 15th 2008 release to April 3rd 2009.
I'm guessing that Fox wanted to escape the already stuffed August weekend where the film would have gone head to head with Paramount's Ben Stiller comedy Tropic Thunder, George Lucas' Star Wars: The Clone Wars, and the Emma Roberts comedy Wild Child. Dragonball is the first film to claim the April 2009 date.
art by Pending-Destruction