Cool Stuff: Fraggle Rock Vinyl Figures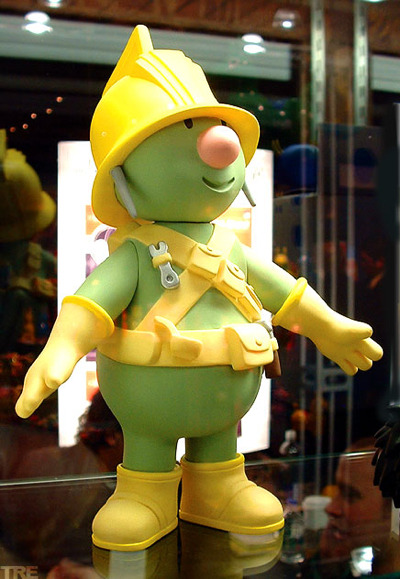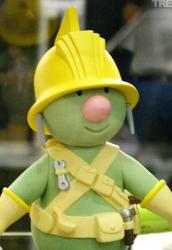 In celebration of the 25th anniversary of Jim Henson's Fraggle Rock, MINDStyle has announced plans to release a series of Fraggle Rock vinyl figures later this year.
The initial line-up will include: Gobo, Mokey, Wembley, Boober, Red, Uncle Traveling Matt, The Trash Heap, Sprocket, King Gorg, a Fraggle, and the Doozers, each of which will include a "special building block" with "different letters of the alphabet on them, so with several figures you'll be able to spell out words or names with the Fraggle blocks." Seems rather pointless to me.
The Doozers were always my personal favorite. I can't wait to get a bunch of these guys (pictured above from the NewYork ToyFair 2008) on my bookshelf building their their clear plastic-looking structures (they should release a Doozer playset).
Cool Stuff is a daily feature of slashfilm.com. Know of any geekarific creations or cool products which should be featured on Cool Stuff? E-Mail us at orfilms@gmail.com.
via: toysrevil