Justice League In 2009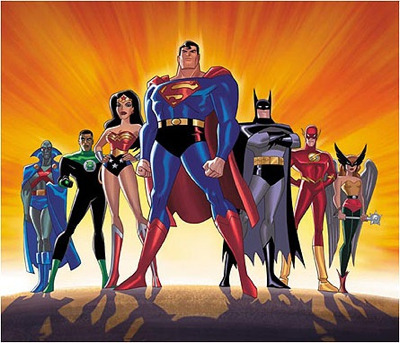 Warner Bros tried hard to push a movie based on the Justice League of America into production before the writers strike. But they couldn't get all their ducks in a row, and the project was put on an indefinite hold. The names of most of the young cast had been leaked onto the interwebs, with not many fans happy with the choices. And now that the strike is over, Warner has announced that they are pushing forward with plans for a 2009 release.
The contract options of the cast members were not exercised, but the young cast was assured by the studio that they want to make the film with them in it. You can see a full list of the rumored cast below. George Miller is still attached to direct and is in pre-production on the film in Australia. First-time husband and wife screenwriters Michele and Kieran Mulroney are currently polishing up the script.
Adam Brody – The Flash
Common – Green Lantern
Armie Hammer Jr. – Batman
Megan Gale – Wonder Woman
D.J. Cotrona – Superman (rumored)
Hugh Keays-Byrne – Martian Manhunter (rumored)
Teresa Palmer – Talia Al Ghul (rumored)
I don't know about you guys, but I was hoping that this project would fall off the map into development hell, later to be reborn with a new non-teen titans vision.
Discuss: Are you still interested in seeing George Miller's Justice League?
source: Variety