The Ruins Red Band Movie Trailer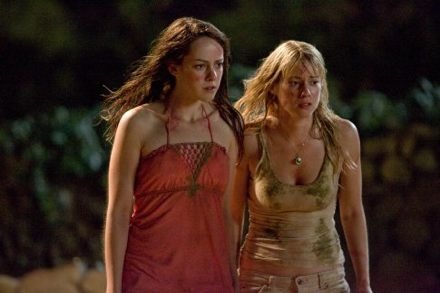 I've been excited about Carter Smith's big screen adaptation of Scott B. Smith's novel The Ruins since the project was first announced. The previous adaptation of a Smith novel, A Simple Plan directed by Sam Raimi, was an incredibly underrated character piece, and an even better thriller. The Ruins is more of a horror thriller than a character piece and stars one of my favorite actresses, Jena Malone. Malone is usually confined to interesting indie films which never get mainstream play. But this project is quite the opposite.
Than came the red band trailer, which can be viewed below. I think I may have lost complete faith in this film. Some of the sequences look downright stupid. And what was the point of releasing a red band trailer if you're not going to show some extreme scares?
Discuss: What do you think about The Ruins red band movie trailer?
[flv:http://media2.slashfilm.com/slashfilm/trailers/theruinsredband.flv 470 264]