Ellen Page To Star In Peacock Opposite Cillian Murphy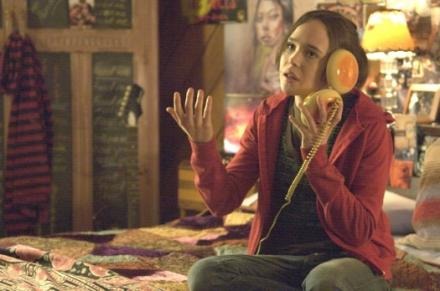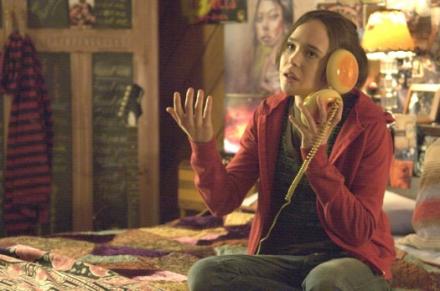 "Yeah, like, why do so many of Slash Film's readers wanna collect my bones and stuff?"
Comparable to blurting out a hat trick of her favorite indie bands outside a Cat Power concert, Ellen Page (Juno
just booked her third film in a month's time, following Sam Raimi's Drag Me to Hell and Drew Barrymore's Whip It. She'll star opposite the ever-androgynous Cillian Murphy (Breakfast on Pluto, Scarecrow) in Peacock, a high concept thriller in which Murphy will play a split-personality "who tricks a town into believing his alter egos are man and wife." And, of course, Page will play a struggling young mother...who instigates a battle between Murphy's bickering inner-couple.
The script was written by NKOTB Michael Landers and Ryan Roy, with Landers directing. In one of his parting shots today, Defamer editor Mark Lisanti called the script "brilliant." Murphy seems to agree, saying, "Peacock stunned me as a script from start to finish." Have any /Film readers seen the light? If so, let us know.
As for the peoples who want to burn every hamburger phone on eBay and march Diablo Cody into a flaming Wicker Pop Culture Reference, do you feel Ellen Page is forever typecast a la Macaulay Culkin? And if she starred in Lars and the Real Girl 2: Oscar Bound, would that make your tummy feel better?
Source Link: Variety / Slash Film Comments