Korean Pop Star Rain To Star In Wachowski Duo's Ninja Assassin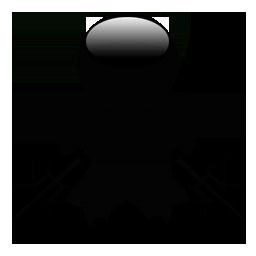 The ambiguity of this news is just so ninja. Andy Wachowski, Larry Wachowski and their director protege James McTeigue (V For Vendetta) will likely soon begin filming a movie called Ninja Assassin with Korean pop star Rain (né Jung Ji-hoon) in the lead. Rain will be seen in the duo's hyperactive Speed Racer and he previously starred in Park Chan-wook's I'm a Cyborg, But That's OK. And a sure signifier that this film will be traditionally epic in scale: the team's producing partner Joel Silver is latched on as well.
Like a succinct message of death attached to a door with a ninja star, no plot synopsis or details were given. I'm not familiar with Rain's music, but he's recording a new take on the song "Kung Fu Fighting" for Dreamworks' absolutely dreadful looking Kung Fu Panda.
In your opinion, what is the definitive ninja movie? And if Ninjia Gaiden fought Shinobi, who would win?
Source Link: Variety /First Showing