Tolkien Estate Sues New Line, Fate Of Hobbit Films In Jeopardy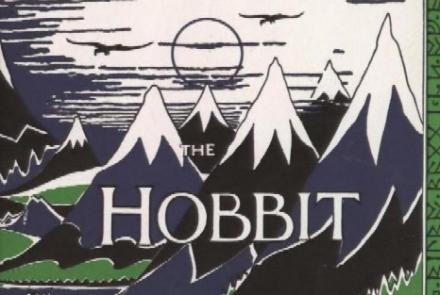 Residents of Middle-Earth should pop some Advil, as already-troubled New Line Cinema has been sued by the Tolkien estate, which seeks $150 million plus in damages in the mega-lawsuit. Peter Jackson's The Lord of the Rings trilogy did over $6 billion in world-wide receipts, but the estate claims that not a drop of gross profit participation has come its way. Moreover, the suit seeks further damages and, here's the real killjoy, the right to take any other J.R.R. Tolkien works (i.e. The Hobbit films) elsewhere.
The estate released the following statement via its U.S. Counsel, Bonnie Eskenazi, practically writing the word "ludicrous" in the sky for all of the films' and books' fans to sigh at...
"New Line has brought new meaning to the phrase 'creative accounting.' I cannot imagine how on earth New Line will argue to a jury that these films could gross literally billions of dollars, and yet the creator's heirs, who are entitled to a share of gross receipts, don't get a penny."
This huge "penny" hangs over last month's once-optimistic news that fanboy favorite and Peter Jackson friend Guillermo del Toro was nearly a lock to direct both Hobbit flicks simultaneously. All of this after New Line and Peter Jackson settled their own notorious disagreement about boatloads of LOTR money back in December.
However, del Toro has more recently expressed doubt that the films are a sure thing, while playing up his multiple, rad spinning plates like Frankenstein, his H.P. Lovecraft pet project At the Mountains of Madness, and even Marvel's Dr. Strange. What is going on over at New Line, I mean, really. This suit could not have come at a worse time, what with Business Week even suggesting that Warner Bros. fold the studio altogether.
Source Link: Variety