Street Kings Movie Trailer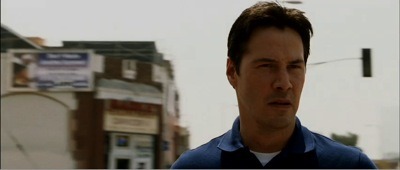 The movie trailer for Fox Searchlight's Keanu Reeves crime-thriller Street Kings (formerly titled The Night Watchman) has hit the web.
Street Kings stars Keanu Reeves as Tom Ludlow, a veteran LAPD cop who finds life difficult to navigate after the death of his wife.  When evidence implicates him in the execution of a fellow officer, he is forced to go up against the cop culture he's been a part of his entire career, ultimately leading him to question the loyalties of everyone around him. The film also stars Forest Whitaker, Hugh Laurie, Chris Evans, Naomie Harris, Jay Mohr, John Corbett, Cedric the Entertainer, Amaury Nolasco, Terry Crews, Common and The Game. Watch the trailer below.
Definitely not Training Day, or even Harsh Times, Street Kings looks like a typical crime thriller, with the same overused themes we've come to expect from David Ayer.
[flv:http://media2.slashfilm.com/slashfilm/trailers/streetkingstrailer.flv 470 200]
Watch the trailer in High Definition on Yahoo! Movies. Street Kings hits theaters on April 11th 2008.