Cool Stuff: A Fistful Of Dollars Minimates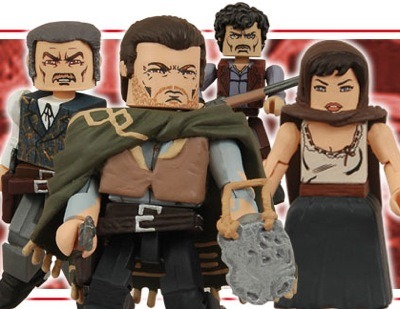 We've written about the Back to the Future and Silence of the Lambs minimates in past Cool Stuff columns. Diamond Select is working to transform other classic movies to little lego figure sized form. Up next is the classic spaghetti western A Fistful of Dollars.
Anyone that knows me, knows I'm not a fan of westerns. Probably because I was subjected to more than a few bad ones by my father when I was a little kid. But even I can agree that a Clint Eastwood minimate is pretty cool. No word on a release date or price, but I'm guessing a four pack will run around $15 bucks.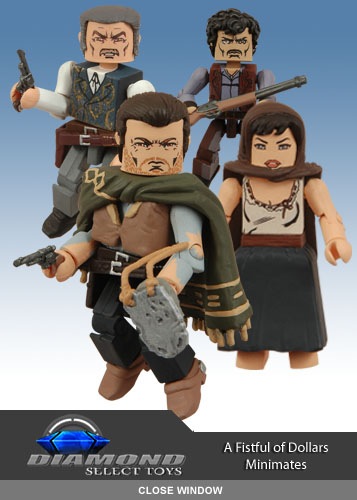 Cool Stuff is a daily feature of slashfilm.com. Know of any geekarific creations or cool products which should be featured on Cool Stuff? E-Mail us at orfilms@gmail.com.