Dreamworks Buys Paranormal Activity, Plans Remake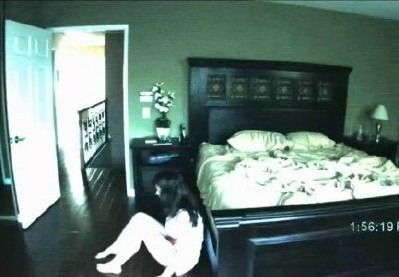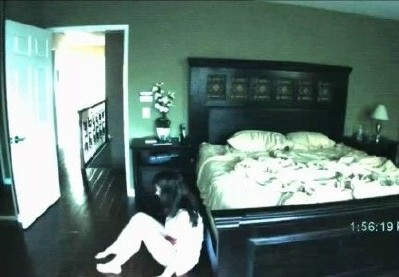 One film that's already being touted as the next Cloverfield even more so than Cloverfield 2 is the recent Slamdance Film Festival sensation Paranormal Activity: Evidence of a Haunting. The indie, handicam-style haunted house flick, shot in a week's time by video game designer and upstart director Oren Peli in his own house, has been purchased along with all remake rights by Dreamworks for nearly seven figures. In a stipulation that sealed the deal, Peli will direct the new theatrical version. The studio will most likely release the original film stateside on DVD; IM Global has the international rights.
We've got the trailer after the jump. After watching it, I have to say I'm still not convinced, but numerous reviews so far tout that it's "the scariest flick in years." The film centers on a couple, played by newcomers Katie Featherstone and Micah Sloat, whose house is haunted by all the tell-tale supernatural bells and whistles, so they decide to film it themselves, sometimes with a tri-pod.
Obviously, another film its drawing comparisons to is The Blair Witch Project, and all of the screaming and camera work in the trailer definitely supports that. Poltergeist is another, but one of the better haunted house pictures I've ever seen that might be more apt is 1981's The Entity, which was based on true events (look it up, veddy crazy). Peli's definitely earned himself a nice success story that will play well in the press, so we'll being hearing a lot more about this one, for sure.
[flv:http://media2.slashfilm.com/slashfilm/trailers/paranormalactivity.flv 470 264]