Matt Reeves Having Cloverfield 2 Talks, Already Signed For Invisible Woman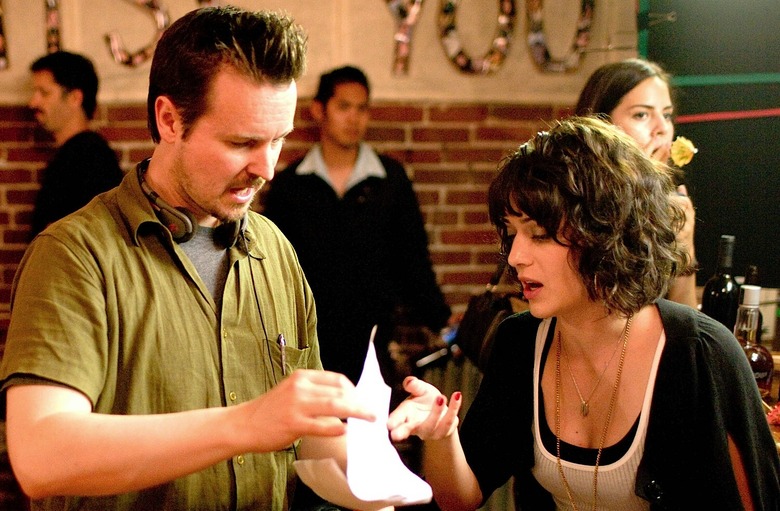 The nearly 70 percent drop in Cloverfield's box office take last weekend has not deterred Paramount Pictures from starting early talks with director Matt Reeves to helm a sequel to the Monster Movie That Ate the Internet. In fact, Variety reports that Cloverfield 2 (our title) may very well be Reeves next film, depending on how fast Reeves, producer J.J. Abrams and writer Drew Goddard can put their hands in a circle and call out "Go Team." No others details were revealed, but is that a surprise?
The ink has settled on Reeves's other project, The Invisible Woman, described as a "Hitchcock-style thriller that probes the mind of a former beauty queen who turns to a life of crime to protect her family." The deal was made with GreeneStreet Films, complete with a script by Reeves, who will also produce the film alongside J.J. Abrams and a few others. Is the title's meaning literal? It's hard to say, unless the word "probe" is a hint. Try scanning the description with a black light.
Of course, several hours ago, Reeves's name was rumored to be in the running for the newly vacant, day-old directing gig on The Wolf Man. Looks like he officially has other half-fish to fry. As for a Cloverfield 2, success wouldn't be a sure thing, even with a small budget, as the original film's reception was far loss positive amongst audiences than a similarly Internet-buzzing and viral marketed movie like Saw. While I thought the original was everything its filmmakers promised and more, I'd much rather revisit Rambo theatrically and I don't really care to see Cloverfield on DVD. Simply mentioning Reeves's landmark movie makes some people woozy or behave like they lost a contact in shag carpet. Seconds?