Terry Gilliam To Finish Imaginarium With Computer Generated Heath Ledger?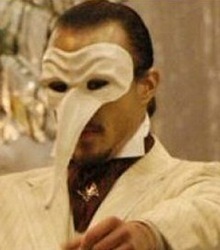 Last week The Sun reported that director Terry Gilliam had his sights on Johnny Depp to finish what remains of the late Heath Ledger's role in The Imaginarium of Doctor Parnassus. However, now comes word that Depp's reps tell People that "There have been no official talks, and he is currently working on Public Enemies for Michael Mann for Universal." But that doesn't mean that the project will be shelved.  Co-star Christopher Plummer says that Gilliam is working hard to find a way to finish the film, possibly even using a CGI:
"Terry's throwing himself into the job of trying to salvage the picture," said Plummer. "[Gilliam is] trying to work out at this moment how to continue on. Fortunately, because the film deals with magic, there is a way, perhaps, of turning Heath into other people and then, using stills and I think they call it CGI... Terry was a very good friend [of Heath's]. He very wants to go on with the movie, and I can very much understand why. Because he wants to dedicate it to Heath, of course."
I'm not quite sure what Plummer is trying to say, but it sure sounds to me like Gilliam is considering using computer generated character effects to finish some of Ledger's remaining sequences.