Rambo Has Critics And Moviegoers At War; So What Did You Think?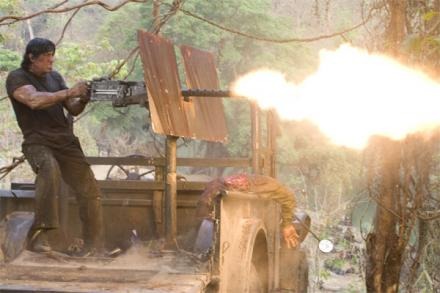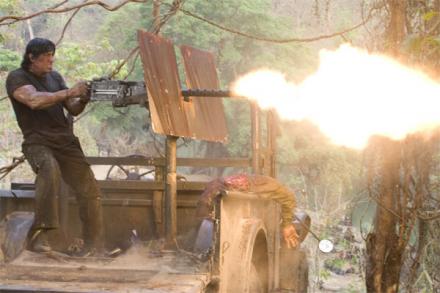 We all know that movie critics and fans of genre fare get along together like a giant serpent and Conan the Barbarian, but the maddening tug-o-war currently raging over Rambo's merits is ridiculous. Consider: On IMDB, the Sylvester Stallone sequel has a fantastic user-rating of 8.5/10 based on more than 4,000 votes. This consensus is good enough to put the film at #195 out the top 250 films ever! Lest you think this gap is an anomaly limited to one site, Rotten Tomatoes's critic meter has Rambo at just 38%, while the site's users have it at 72%. On Metacritic, based on 19 reviews from the nation's critics, it's currently at 46/100, while around 100 users have it at a fantastic 9.1/10.
My review of the film will be in shortly, but we at /Film are more than curious to know what you thought about Rambo. Did the audiences seem this enthused and satisfied at your screening? Do you think the film's terrible critical reception was enhanced by its lack of advance press screenings, always attributed by writers as a sign of a failed film or even a professional snub? Are New York-based film critics simply smarter than the rest of the human race? I kid. Are online users simply figuring in the film's ginormous death inflation when compared to its predecessors? Did any of you dig Rocky Balboa but feel let down by Rambo, or vice versa for the bloodletters?
Can we make any sense of this divide? If you were apart of those who helped the film gross $18 million plus this weekend (rather impressive, I'd say), chime in. Somewhere deep in the jungle, Rambo is watching.