/Film Nominated For 2008 Bloggie Award
This post has been reposted for our Monday morning visitors.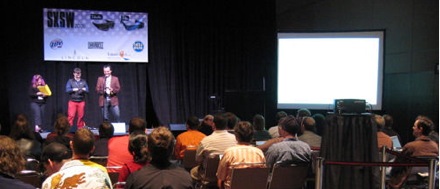 Just a couple weeks ago /Film was named the reader's favorite entertainment blog by Performancing.com. I've just been informed that /Film is one of the nominees for the big one, the Eighth Annual Weblog Awards, or as they're better known as The Bloggies. We're one of the five nominees for Best Entertainment Blog of 2007. We're also the only movie news blog of the bunch. Actually, we're the only movie news blog to ever be nominated for the award (at least by my count).
I'm almost certain that The Celebrity Baby Blog is gonna take home the award because, hey, it's celebrity babies. But please, if you have a minute, stop on over to bloggies.com and vote for /Film in the Best Entertainment Weblog category. We're more entertaining than Suri... right? I appreciate your support!
Voting will close at 10:00 PM EST on Thursday, January 31. The Weblog Awards ceremony will be held at the South by Southwest Interactive Festival in Austin, Texas, USA on Monday, March 10th.