Semi-Pro's "Love Me Sexy" Music Video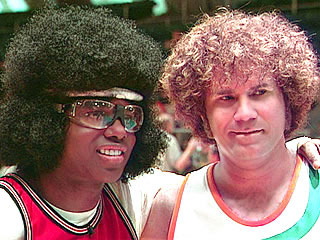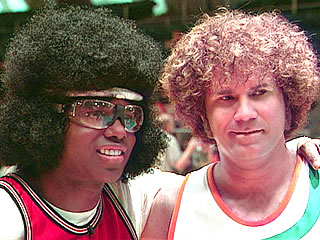 Yes, it's already not cool to be looking forward to Semi-Pro, the latest sports romp starring Will Ferrell set for release  on February 28th. The film's trailers and marketing unfortunately haven't done enough to prove that it's different from recent and arguably lame Ferrell cash-ins like Blades of Glory, even though it's rated R and focuses on the ABA. What's the ABA? Well, if the NBA is NBA Jam, then the ABA is Arch Rivals, capice?
To be honest, I didn't want to watch the following music video, "Love Me Sexy," that promotes the flick. It sounded right predictable. But I did, and then I watched it a couple more times. There's a lot of 1967-1976 nuance to absorb here.
[flv:http://media2.slashfilm.com/slashfilm/trailers/semiprolove.flv 470 268]
For instance, any man who wears white jeans on Fridays like me will appreciate it automatically. And I've never seen a video or movie that made me think of the Capri Sun logo in a sexual manner, but now I have. Is there anything better than a partying sun with sunglasses with an inside conec to the hottest cheerleaders? And I like how Ferrell croons to thousands of empty seats, and how he's rocking a purple cape like he was just a little chilly. And instead of a sky box owned by a Wall Street Gordon Gecko hotshot, Ferrell's team, the Flint, Michigan Tropics (hardy har) has the "Tropical Isle," a lower tier corral of fanatic losers. The bear sex is a little played out, though, I will say.
All that's missing here is a vocoder (that invaluable accessory that makes a voice sound like a robot), and Ferrell's video ode to the chemically-blurred '70s would fly with the eagles alongside Snoop Dogg's recent art deco video foray "Sensual Seduction" and Chromeo's amazing "Bonafide Lovin'" video. But freak it anyhow: White denim, forever.