Cool Stuff: Where In The World Is Osama Bin Laden Sundance Marketing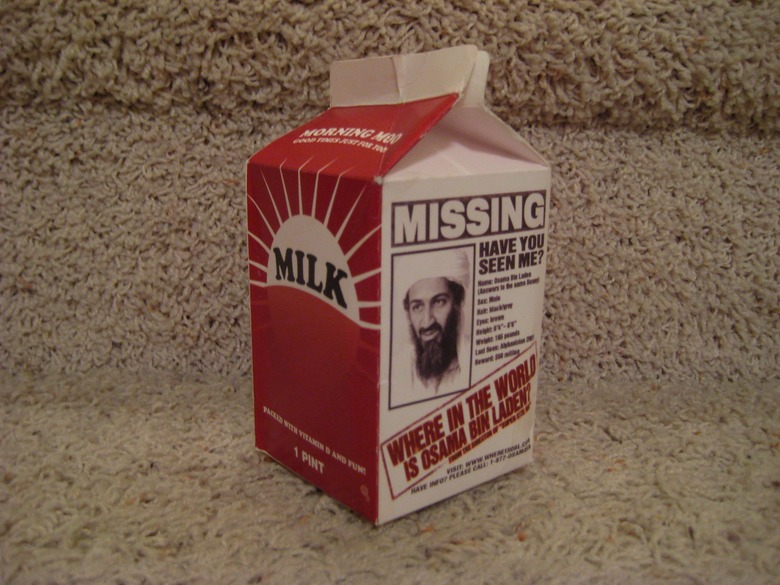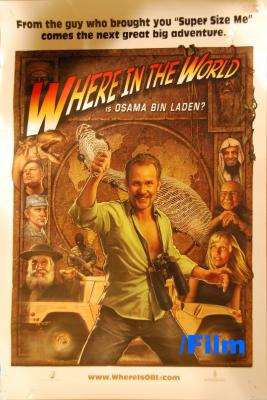 The buzz for Morgan Spurlock's Where in the World is Osama Bin Laden? has hit an all time high, as Sundance enters into it's first weekend.
The viral marketing in Park City has people talking. The Weinstein Co has hired a team to hand out faux milk cartons featuring a Osama MISSING advertisement at venues around the loop. The carton features a photo of Bin Laden and includes vital stats of this world famous terrorist. The carton also features a website (whereisobl.com) and phone number (1-877-OSAMA08), which as of press time, disconnects before you can leave a message. On the opposite side of the cartoon is a Help Morgan Find Osama maze puzzle. And yes, it is easily solvable. If only Osama were this easy to find. Check out photos below.
The poster advertising around Park City is a parody of the Indiana Jones – Radiers of the Lost Ark one-sheet. Click on the image to the right to enlarge. I apologize for the poor quality photo, it was the best we could get. Thanks to Neil from Film School Rejects for letting me borrow his super duper camera for this.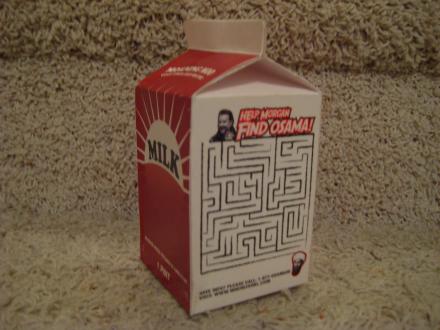 Where in the World is Osama Bin Laden premieres at Sundance on Monday. Please check back for our full report.