Yeah Yeah Yeahs' Karen O Handling SDTRK To Spike Jonze's Wild Things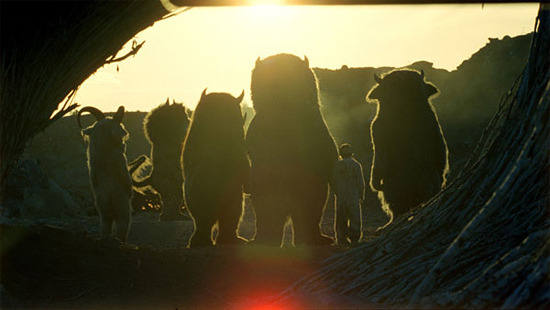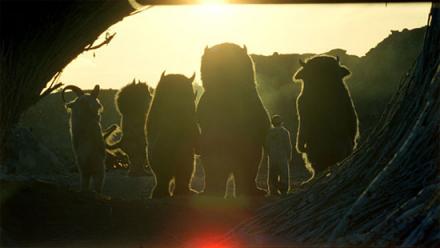 Expectations for Spike Jonze's Where the Wild Things Are have cooled off a bit ever since the film was pushed back to 2009 due to purported issues with the titular creatures' elaborate special effects. Audience reviews from surprisingly early test screenings described the $80 million film as unapologetically melancholic, beautifully strange, and very "adult." But these reviews also stated polite shock at how much vital work on the film was left to be done. Did Jonze (Being John Malkovich, Adaptation) bite off more than he could chew, or is he perfecting a trippy masterpiece for the world's coolest toddlers? Who knows, but any kids' film with a soundtrack crafted by Karen O of the Yeah Yeah Yeahs is destined to be one of a kind.
It was rumored that the punk ingenue behind one of the more original and marvelous rock bands in recent years was contributing to a song or two. Not so, according to the director's music producer brother, Squeak E. Clean né Sam Spiegel.
"Karen is doing most of the music. I've helped out a little with ideas, but she is pretty much doing the whole thing," Spiegel writes to The Playlist."
This information is supported by a note left on the MySpace belonging to composer Carter Burwell, an oft-collaborator with the Coen Brothers who worked on Jonze's prior two films, that said Karen O was contributing both songs and "other pieces of music." With the YYYs, Karen's voice is famous for its manic episodes and banshee-like wail but on certain tracks it has an ephemeral, intimate quality. But as for vocal-less compositions, I have no idea what that would sound like, similar to the mystery surrounding Jonny Greenwood's Wendy Carlos-like score for There Will Be Blood or Neil Young's haunted power line guitar work for Dead Man. Add to the fact that Jonze and Karen O used to date and have collaborated several times in the past, and the imagination conjures something even wilder. More info on this film and soundtrack as we get it.