First Look: Disney's The Princess And The Frog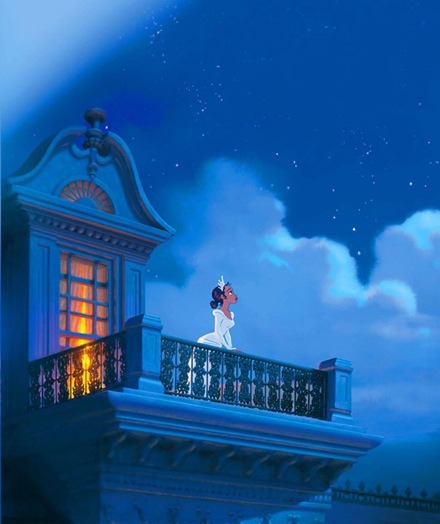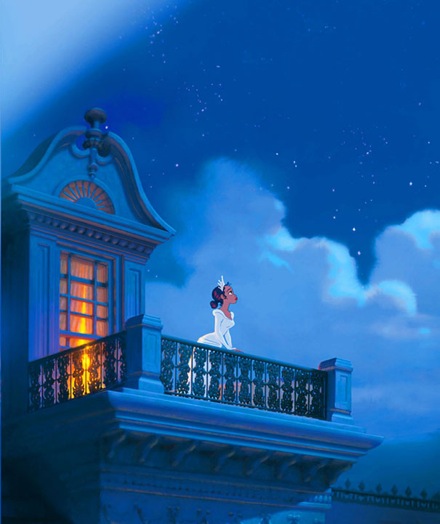 Walt Disney Pictures has revealed the first official image from The Princess and the Frog.
Anika Noni Rose (Dreamgirls) stars as Maddy, Disney's first black princess. The Princess and the Frog is the first hand-drawn film Disney has committed to since the Pixar purchase. Watching the opening to Enchanted got me excited for a return of 2D animation. 3D may be the future, but 2D isn't dead yet.  The question is, will Disney produce an interesting enough story? Or is this just a new beginning for the animation studio who went perclunk for churning out stinkers like Treasure Planet, Atlantis: The Lost Empire and Home on the Range?
The film promises to return to the Broadway-style musical in the likes of the successful Disney animated films such as Walt's classics. Written/directed by Ron Clements and John Musker, the animated musical scored by Randy Newman, is set in New Orleans. The movie follows Maddy, a young African-American girl who lives in the infamous French Quarter. The new movie will feature a soulful singing crocodile, voodoo spells, and the music of Randy Newman.
The Princess and the Frog hits theaters in 2009.
via: ComingSoon