Cool Stuff: R2-D2 Projector And Millennium Falcon Remote Control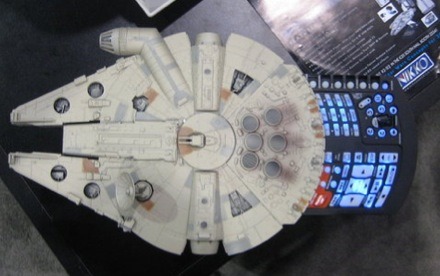 Spotted last week at the Consumer Electronics Show in Las Vegas is this table-top Star Wars Millennium Falcon Remote Control from Nikko (photo: GeekSugar). The remote slides out from the Falcon's backside, and allows you to control a DVD/CD Player inside of an R2-D2 Projector (pictured below thanks to WiReD).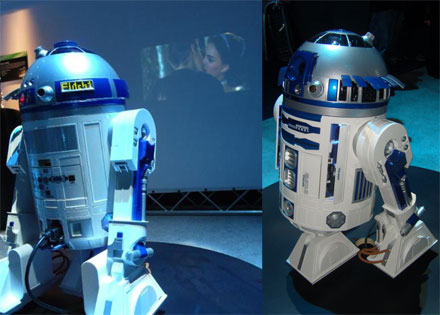 Crave has a photo (below) which shows the multiple inputs in R2-D2's backside. There is a really sick joke in here somewhere. R2-D2 can put out an image measuring 260 inches diagonally at 2,000 lumens. The droid even has an iPod dock.
Also being developed by Nikko, a 2.1 tie fighter shaped speaker system shown last year at CES (photo via Engadget).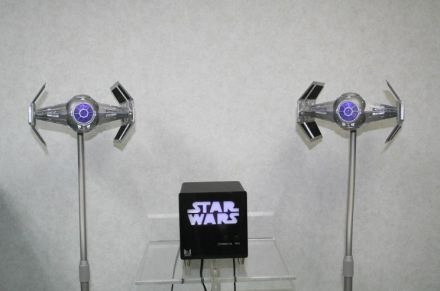 R2-D2 and the Millennium Falcon remote will go on sale in March for $2,700 (speakers not included). Ouch.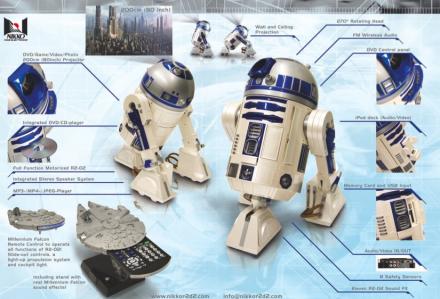 Cool Stuff is a daily feature of slashfilm.com. Know of any geekarific creations or cool products which should be featured on Cool Stuff? E-Mail us at orfilms@gmail.com.