Release Date Changes: Be Kind Rewind, 27 Dresses, Inkheart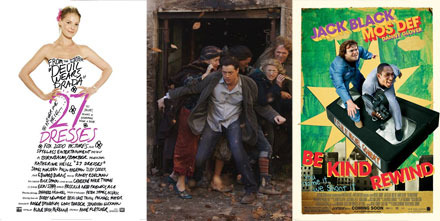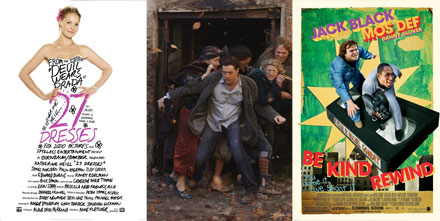 20th Century Fox has announced that they are moving the Katherine Heigl romantic comedy 27 Dresses back a week from January 11th to 1-18-08. So now 27 Dresses is set to go head to head with Cloverfield. I'm guessing that Fox wants to take advantage of the 4-day Martin Luther King, Jr. Holiday weekend.
New Line has announced that they have canceled the March 19th release of the Brendan Fraser family adventure film Inkheart. The studio is looking for a better date for the film, which will hit theaters in 2008. The trailer for this film looks horrendous, even with the recent string of bad family fantasy films.
Meanwhile, the Michel Gondry comedy Be Kind Rewind, which will premiere later this month at Sundance, has been pushed back a month for a February 22nd 2008 release. I've seen this movie and LOVED IT. Don't listen to the negative buzz.