Posters: Drillbit Taylor And Hancock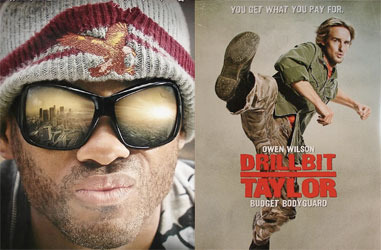 Check out the new posters for Hancock and Drillbit Taylor after the jump.
IMPA has a look at the teaser poster for Will Smith's super-anti-hero film Hancock, which hits theaters on July 2nd 2008. I like the concept, but featuring a city in his sun glasses might confuse some consumers as New York City played heavily in the marketing for I Am Legend.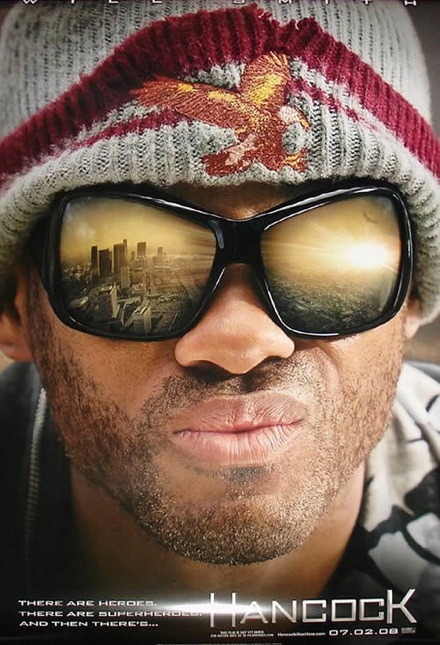 JoBlo has a look at the poster for the upcoming Judd Apatow-produced comedy starring Owen Wilson, Drillbit Taylor. For various reasons, I really hate to criticize this film. But the trailer was incredibly weak, and the theatrical one-sheet doesn't look any better. I'll admit, I was wrong about Walk Hard. The horrible marketing had me convinced the film would be a stinker, but it ended up being a solid comedy. But sadly most of America was also turned off by the advertising, and the film fell hard at the box office, which is a shame. It might very well be the same case with Drillbit, but I have yet to see any indication of this.