Semi-Pro Red Band Movie Trailer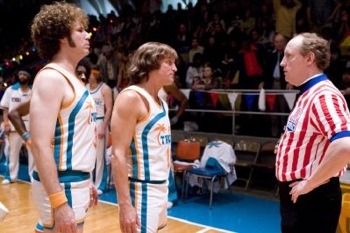 New Line has released a new Red Band (read: R-Rated or uncensored) movie trailer for Will Ferrell's upcoming comedy Semi-Pro, and it actually makes the movie look funny (unlike every piece of advertising that has come before it). Walk Hard suffered from the same problem. Most people were turned off by the film's advertising. The Red Band trailer was funny but very few people saw it, and even fewer bought a ticket to Dewey Cox this weekend, which is a shame. But Will Ferrell is a much more viable as a comedy star, and this film shouldn't have problem doing business. Watch the new Semi-Pro Red Band Trailer below.
[flv:http://media2.slashfilm.com/slashfilm/trailers/semiprored.flv 470 188]
IGN has a new poster from Semi-Pro, which can be seen below.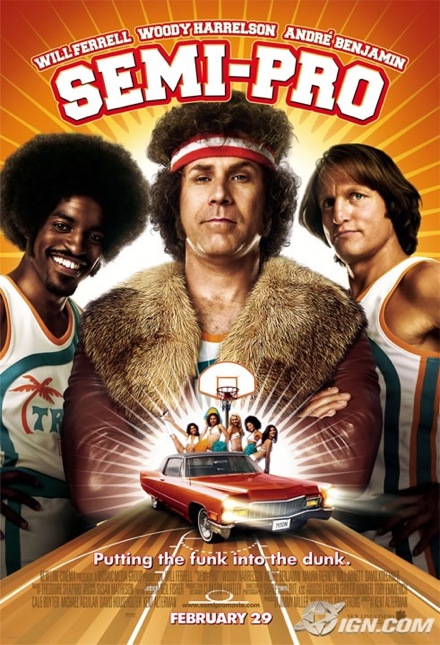 Semi-Pro hits theaters on February 29th 2008.
Director: Kent Alterman
Starring: Will Ferrell, Woody Harrelson, Andre Benjamin, Maura Tierney, Will Arnett, Andy Richter, Rob Corddry, DeRay Davis, Josh Braaten, Jay Phillips, and Jackie Earle Haley
Official Plot Synopsis: Will Ferrell stars in Semi-Pro, an outrageous comedy set in 1976 against the backdrop of the maverick ABA â€" a fast-paced, wild and crazy basketball league that rivaled the NBA and made a name for itself with innovations like the three-point shot and slam dunk contest. Ferrell plays Jackie Moon, a one-hit wonder who used the profits from the success of his chart-topping song "Love Me Sexy" to achieve his dream of owning a basketball team. But Moon's franchise, the Flint Michigan Tropics, is the worst team in the league and in danger of folding when the ABA announces its plans to merge with the NBA. If they want to survive, Jackie and the Tropics must now do the seemingly impossible â€" win.