Peter Berg To Remake Dune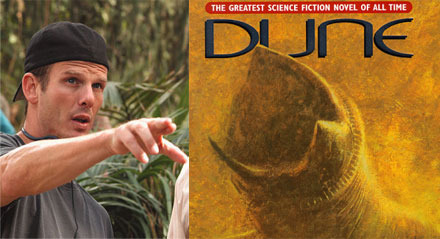 Peter Berg (Friday Night Lights, The Rundown, The Kingdom) has confirmed to MTV that he will be directing a big budget remake of Dune.
But the project is in the early developmental planning stages as there's no script, YET. "If it weren't for the writer's strike, we'd be in it right now." So this probably won't be Berg's next film, as he has plans to direct Tom Cruise in a CIA spy action thriller Edwin A. Salt.
David Lynch originally brought Frank Herbert's classic to the big screen in 1984. Although fans of the Dune series are polarized by the movie, but the film has become a cult favorite in recent years. A three-part miniseries also based on the novel aired in 2000.