National Treasure 2: Page 47 Of The Book Of Secrets Revealed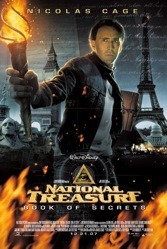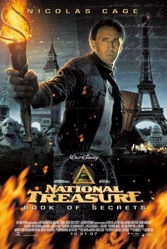 In National Treasure: Book of Secrets, Nicolas Cage's character Ben Gates is after the President of the United States' book of secrets, an unofficial book which contains the answers for the biggest coverups in American history. In addition to his mission to restore his family's name, Gates is advised by the President of the United States to "read Page 47". And of course, the information which is contained on Page 47 is never revealed, setting up a possible third film.  Someone posed the question to director Jon Turteltaub at the film's press day, and here is his answer:
"I'll tell you, what is on page 47 is I think the single greatest secret in America today... which is... the plot of Star Trek."
Now that's funny.
source: Collider