The Hobbit: Peter Jackson Returns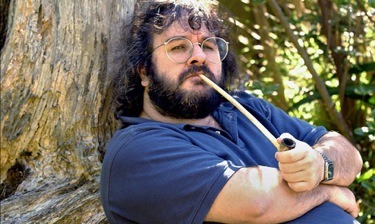 The rumors are true: Lord of the Rings trilogy filmmaker Peter Jackson and New Line have come to an agreement, and will band together to bring The Hobbit to the big screen, split over two live-action films. MGM and New Line will co-finance the project, with New Line handing North American distribution, and MGM handing the International. It is currently believed that Peter Jackson will not be available to direct either of the two films, as his schedule is full. The announcement says that Peter Jackson and Fran Walsh will serve as Executive Producers of two films, which will be shot simultaneously.
Spider-Man director Sam Raimi has been anxiously watching this project, and his future schedule is pretty much clear. Raimi has said that he wouldn't be involved unless Jackson produced, and it looks like the perfect situation is now in place. I wouldn't be surprised if we see the Raimi announcement before Christmas.
Said Peter Jackson, "I'm very pleased that we've been able to put our differences behind us, so that we may begin a new chapter with our old friends at New Line.  'The Lord of the Rings' is a legacy we proudly share with Bob and Michael, and together, we share that legacy with millions of loyal fans all over the world.  We are delighted to continue our journey through Middle Earth.  I also want to thank Harry Sloan and our new friends at MGM for helping us find the common ground necessary to continue that journey."
Principal photography is tentatively set for a 2009 start with a production budget of $150 million per film. They are currently eyeing release dates in 2010 and 2011. It has been previously rumored that the film would be shot and released in 3D, although Jackson and New Line are keeping mum at this time.