Really Bad Posters For Really Bad Movies: Untraceable


I haven't seen Untraceable, but I have seen the trailer, and I feel like I've seen probably two minutes too much for this film. Yes, I am prejudging this flick, but at least I'm disclosing this fact upfront.
IMPA has two new posters for the Diane Lane/Colin Hanks FBI Hacking Thriller. You got to love it when the theatrical advertising is just as bad as the movie, and this seems to be a prime example. To think that Frequency director Gregory Hoblit has resorted to such a film disappoints me greatly. Thankfully, I'll be at Sundance when this film comes out (not that Screen Gems will likely screen this "gem" for press). Check out the movie posters after the jump.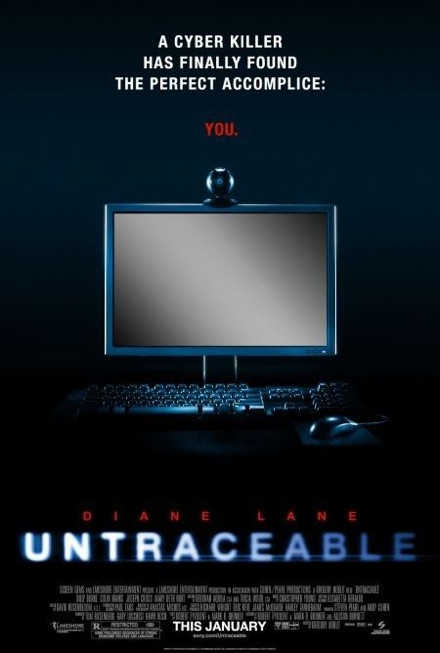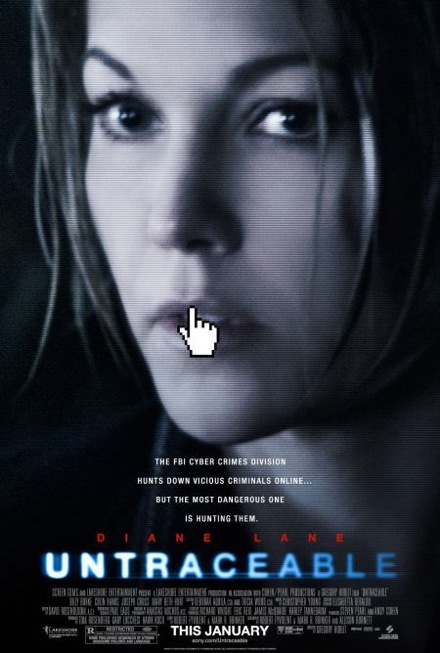 Official Plot Synopsis:
Within the FBI, there exists a division dedicated to investigating and prosecuting criminals on the internet.  Welcome to the front lines of the war on cybercrime, where Special Agent Jennifer Marsh (Diane Lane) has seen it all……until now. A tech-savvy internet predator is displaying his graphic murders on his own website â€" and the fate of each of his tormented captives is left in the hands of the public: the more hits his site gets, the faster his victims die.   When this game of cat and mouse becomes personal, Marsh and her team must race against the clock to track down this technical mastermind who is virtually untraceable.
Untraceable hits theaters on January 25th 2008.