Two-Face Revealed???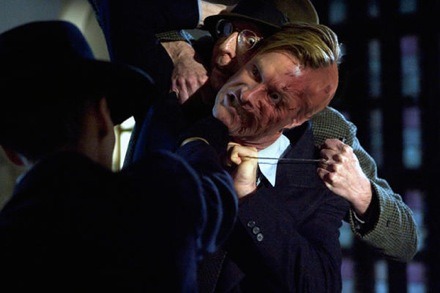 Check out these cool new images of Aaron Eckhart as Two-Face in The Dark Knight. Well guess what...
They are FAKE.
F A K E
I'm told they are photoshop manipulations from The Black Dahlia. But they are quickly spreading their way around the internet, and I thought it would be best to warn you guys before this one gets out of hand – They aren't real.
But that doesn't mean they are worthless. I'm sure millions of people frequent porn sites to look at photoshop manipulations of celebrities in the buff. They know they're not real, but they want to imagine the possibility. So star all you want at these faux production photos, while replaying The Dark Knight movie trailer in your mind. This movie is going to be awesome, I'm sure of it.