Mamma Mia! Movie Trailer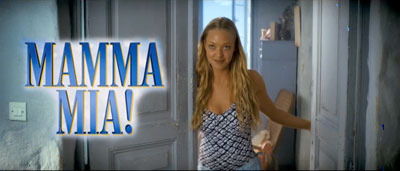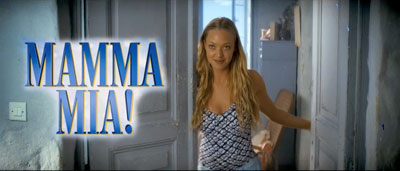 I always say that musicals just aren't my thing. Maybe it's the after effects of being forced to watch The Sound Of Music as a kid way more times than anyone should. But in recent years I've discovered that the modern musical ain't so bad. I believe it started with Moulin Rouge, and flowed into Chicago, than last year with Dreamgirls and this year with Hairspray. I haven't seen Sweeney Todd yet, but I'm betting I'll like it. Either musicals have changed, or I've just come to appreciate them.
But then comes the trailer for Mamma Mia!, which doesn't look interesting to me in the least. The musical numbers look more like something you would see in a television production than the big screen. The dreadful close-ups and bad acting just look all so aweful. Please, someone, convince me that I'm wrong. Point out the genius that I'm not finding, and tell em why I should be hyped for this film adaptation.
Check out the trailer after the jump.
[flv:http://media2.slashfilm.com/slashfilm/trailers/mammamiateaser.flv 470 264]
You can also watch the trailer in High Definition on AOL. Mamma Mia! hits theaters on July 18th, 2008.