Movie Critic Award Results Round-Up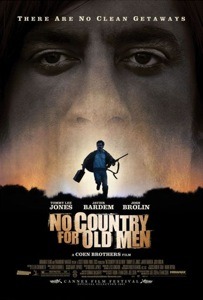 Most major city regions have a society or association of film critics, who each year join together to vote on the best films and performances of the year. This weekend the winners have been announced for the National Board of Review, Los Angeles Film Critics Association (LAFCA), the New York Film Critics Online (NYFCO), The Boston Society of Film Critics (BSFC), and the Washington DC Area Film Critics Association (WAFCA). Here is a round up of the results:
Here is the quick briefing:
The Cohen Brothers' No Country For Old Men took the Best Film of the year award in three out of the five. Paul Thomas Anderson's There Will Be Blood took the top award in the remaining. Anderson is leading the Best Director category with two wins. Daniel Day Lewis (There Will Be Blood) and George Clooney (Michael Clayton) are tied for Best Actor with two wins each.
Julie Christie took home three best actress wins for her performance in Away From Her, narrowly beating out Marion Cotillard who has two wins for La Vie en Rose. Javier Bardem was awarded three supporting actor wins for No Country for Old Men. Amy Ryan won four out of five for her performance in Gone Baby Gone. The Diving Bell and the Butterfly took home three out of five of the Best Foreign Film Awards. Pixar's Ratatouille leads with three wins in the Animated category, narrowly beating out Persepolis, which currently has two wins. Diablo Cody is leading with two wins in the Best Original Screenplay section for Juno.
Read the full results after the jump.
National Board of Review
Best Film: No Country for Old MenDirector: Tim Burton – Sweeney ToddActor: George Clooney – Michael ClaytonActress: Julie Christie – Away From HerSupporting Actor: Casey Affleck – The Assassination of Jesse James by the Coward Robert FordSupporting Actress: Amy Ryan – Gone Baby GoneForeign Film: The Diving Bell and the ButterflyDocumentary: Body of War
Animated Feature: Ratatouille
Ensemble Cast: No Country for Old MenBreakthrough Performance by an Actor: Emile Hirsch – Into The WildBreakthrough Performance by an Actress: Ellen Page – JunoDirectorial Debut: Ben Affleck – Gone Baby GoneOriginal Screenplay: Diablo Cody – Juno and Nancy Oliver – Lars and the Real GirlAdapted Screenplay: Joel and Ethan Coen – No Country For Old MenCareer Achievement: Michael DouglasWilliam K. Everson Film History Award: Robert OsborneCareer Achievement in Cinematography: Roger DeakinsThe BVLGARI Award for NBR Freedom of Expression: The Great Debaters and PersepolisTop Ten Films:
(In alphabetical order)
The Assassination of Jesse James by the Coward Robert Ford
Atonement
The Bourne Ultimatum
The Bucket List
Into the Wild
Juno
The Kite Runner
Lars and the Real Girl
Michael Clayton
Sweeney Todd
Top Five Foreign Films:
(In alphabetical order)
4 Months, 3 Weeks, and 2 Days
The Band's Visit
The Counterfeiters
La Vie en Rose
Lust, Caution
Top Five Documentary Films:
(In alphabetical order)
Darfur Now
In the Shadow of the Moon
Nanking
Taxi to the Darkside
Toots
Top Ten Independent Films:
(In alphabetical order)
Away From Her
Great World of Sound
Honeydripper
In the Valley of Elah
A Mighty Heart
The Namesake
Once
The Savages
Starting Out in the Evening
Waitress
Los Angeles Film Critics Association (LAFCA)
Best Picture of the Year: There Will Be Blood; Runner up: The Diving Bell and the ButterflyDirector: Paul Thomas Anderson, "There Will Be Blood"; Runner-up: Julian Schnabel, "The Diving Bell and the Butterfly"Actress: Marion Cotillard, "La Vie en Rose"; Runner-up: Anamaria Marinca, "4 Months, 3 Weeks and 2 Days"Actor: Daniel Day-Lewis, "There Will Be Blood"; Runner-up: Frank Langella, "Starting Out in the Evening"Screenplay: "The Savages" by Tamara Jenkins; Runner-up: "There Will Be Blood" by Paul Thomas AndersonSupporting Actress: Amy Ryan, "Gone Baby Gone" and "Before the Devil Knows You're Dead"; Runner-up: Cate Blanchett, "I'm Not There"Supporting Actor: Vlad Ivanov, "4 Months, 3 Weeks and 2 Days"; Runner-up: Hal Holbrook, "Into the Wild"Foreign Language Film: "4 Months, 3 Weeks and 2 Days" directed by Cristian Mungiu; Runner-up: "The Diving Bell and the Butterfly" directed by Julian SchnabelDocumentary/Non-Fiction Film: "No End in Sight" directed by Charles Ferguson; Runner-up: "Sicko" directed by Michael MooreProduction Design: Jack Fisk, "There Will Be Blood"; Runner-up: Dante Ferretti, "Sweeney Todd: The Demon Barber of Fleet Street"Animation: (tie) "Ratatouille" (Brad Bird) and "Persepolis" (Vincent Paronnaud and Marjane Satrapi)Music: Glen Hansard and Marketa Irglova, "Once"; Runner-up: Jonny Greenwood, "There Will Be Blood"Cinematography: Janusz Kaminski, "The Diving Bell and the Butterfly"; Runner-up: Robert Elswit, "There Will Be Blood"New Generation: Sarah Polley, "Away From Her"Career Achievement: Sidney Lumet (previously announced)Independent/Experimental: "Colossal Youth" directed by Pedro Costa
Washington, DC Area Film Critics Association (WAFCA)
Best Film: No Country for Old Men/Miramax & Paramount VantageDirector: Joel Coen and Ethan Coen (No Country for Old Men)Actor: George Clooney (Michael Clayton)Actress: Julie Christie (Away From Her)Ensemble: No Country for Old Men/Miramax & Paramount VantageSupporting Actor: Javier Bardem (No Country for Old Men)Supporting Actress: Amy Ryan (Gone Baby Gone)Breakthrough Performance: Ellen Page (Juno)Adapted Screenplay: Aaron Sorkin (Charlie Wilson's War)Original Screenplay: Diablo Cody (Juno)Animated Feature: Ratatouille/Disney & PixarForeign Language Film: The Diving Bell and the Butterfly/MiramaxDocumentary: SiCKO/The Weinstein CompanyArt Direction: Sweeney Todd: The Demon Barber of Fleet Street/Paramount
Boston Society of Film Critics (BSFC)
Best Picture: No Country For Old MenActor: Frank Langella for Starting Out in the EveningActress: Marion Cotillard for La Vie en RoseSupporting Actor: Javier Bardem for No Country for Old MenSupporting Actress: Amy Ryan for Gone Baby GoneDirector: Julian Schnabel for The Diving Bell and the ButterflyScreenplay: Brad Bird for RatatouilleCinematography: Janusz Kaminski for The Diving Bell and the ButterflyDocumentary: Crazy LoveForeign-Language Film: The Diving Bell and the ButterflyNew Filmmaker: Ben Affleck for Gone Baby GoneEnsemble Cast: Before the Devil Knows You're Dead
The New York Film Critics Online (NYFCO)
Best Picture: (tie) The Diving Bell and the Butterfly and There Will Be BloodDirector: Paul Thomas Anderson â€" There Will Be BloodActor: Daniel Day-Lewis â€" There Will Be BloodActress: Julie Christie â€" Away From HerSupporting Actor: Javier Bardem â€" No Country for Old MenSupporting Actress: Cate Blanchett â€" I'm Not ThereCinematography: There Will Be Blood â€" Robert ElswitScreenplay: The Darjeeling Limited â€" Wes Anderson, Jason Schwartzman, Roman CoppolaForeign Picture: (tie) The Lives of Others and PersepolisDocumentary: SickoAnimated: PersepolisMusic/Score: There Will Be Blood â€" Jonny GreenwoodBreakout Performance: Ellen Page â€" JunoDebut as Director: Sarah Polley â€" Away From HerEnsemble Performance: Before the Devil Knows You're DeadBest Pictures (alphabetical)
Atonement (Focus Features)
Before the Devil Knows You're Dead (THINKFilm)
The Darjeeling Limited (Fox Searchlight)
The Diving Bell and the Butterfly (Miramax)
I'm Not There (The Weinstein Company)
Juno (Fox Searchlight)
Michael Clayton (Warner Bros.)
No Country for Old Men (Miramax)
Persepolis (Sony Pictures Classics)
Sweeney Todd (DreamWorks)
There Will Be Blood (Paramount Vantage)