Set Photos: Peter Jackson's The Lovely Bones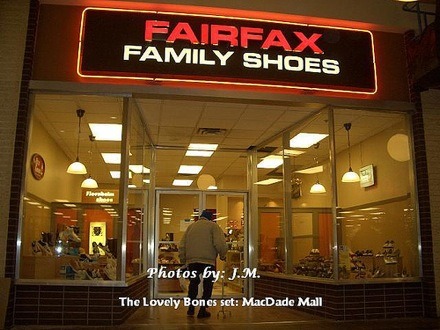 Peter Jackson's adaptation of Alice Sebold best-selling novel The Lovely Bones is preparing to shoot in the MacDade Mall in Ridley Township, Pennsylvania. The production is transforming the location into a 1970's shopping mall for the project. J.M. (Janetjunkie1) was able to snap a few photos of the recreations of the 70's era mall stores. 15 more photos after the jump.
Mark Wahlberg, Susan Sarandon, Stanley Tucci and Rachel Weisz star in the film, which is set to hit theaters on March 13th 2009.