First Look: Adam Sandler In You Don't Mess With The Zohan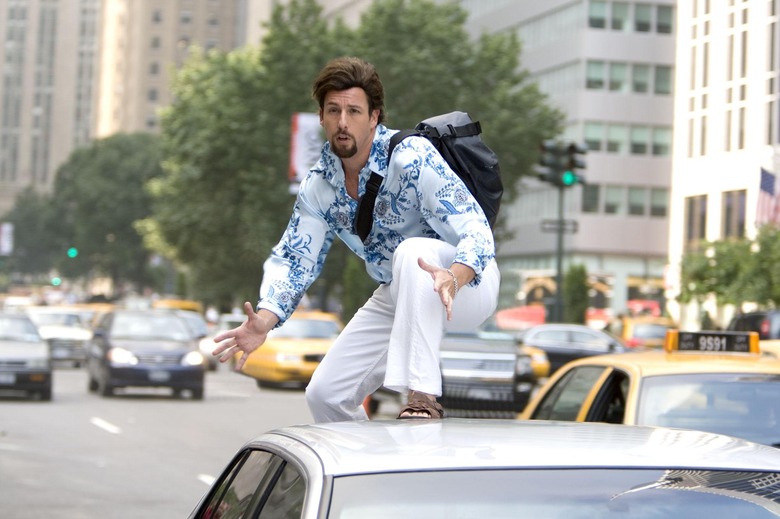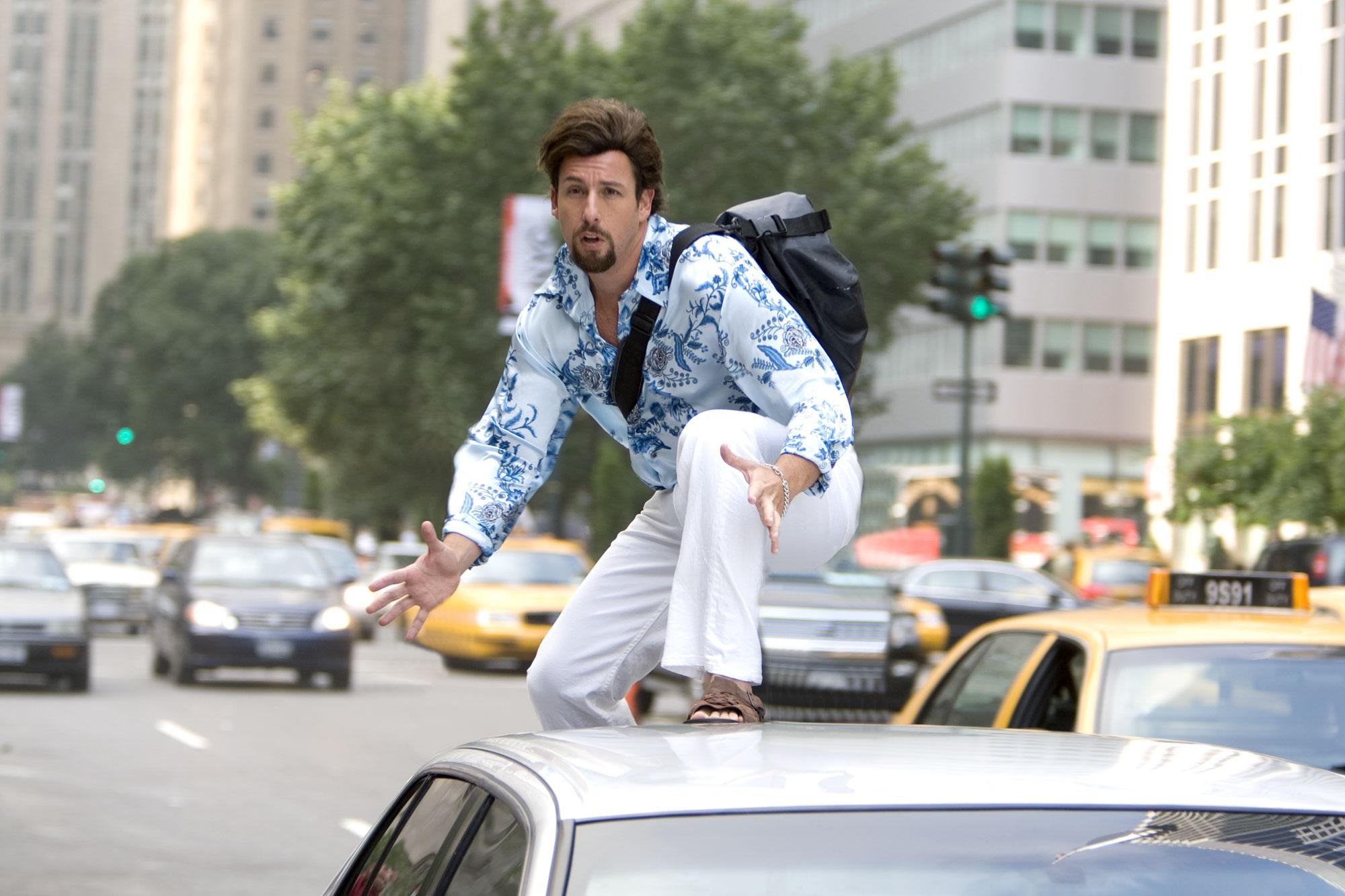 JoBlo has posted the first photo of Adam Sandler in his new comedy You Don't Mess with the Zohan, which is directed by Dennis Dugan.
Dugan was once a great comedy director, having directed some of Sandler's better films (Big Daddy, Happy Gilmore). Recently however, Dugan has turned out more than a couple bombs: Chuck & Larry, The Benchwarmers, National Security, Saving Silverman, Beverly Hills Ninja, Brain Donors and Problem Child.
Zohan's screenplay was a collaboration between three comedy greats: Judd Apatow (40-Year-Old-Virgin, Knocked Up), Robert Smigel (SNL) and Adam Sandler. The film stars Sandler as an Israel Intelligence Agent who fakes his death so he can anonymously move to New York and become a hair stylist. Sounds like a promising SNL sketch, but a full length feature film?
The photo above (click to enlarge) gives me the same feeling. Good actors transform into their characters, but instead Sandler looks to be doing an imitation of a character in the photo above. I could be wrong, but I'm expecting the worst.
You Don't Mess with the Zohan hits theaters on June 6th, 2008.