The Best Movie Of 2007: Juno Vs. There Will Be Blood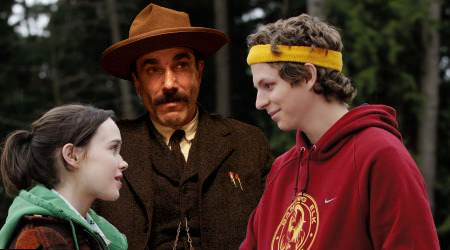 Today I was able to see two of the best movies of 2007 back to back. It's not the first time I've seen either film, so I knew what I was in for.
I first saw Jason Reitman's Juno at the Toronto Film Festival in September. I called the film "this year's Little Miss Sunshine" and gushed how the movie was "the best film of the year so far." And then last month, I had the awesome opportunity to attend the first public advance screening of Paul Thomas Anderson's There Will Be Blood. I loved the film so much that it made me rethink my previous statement. I left the screening wondering if Anderson's Blood was a better movie than Juno, and waited for the day that I could revisit both films to give a definitive opinion on the matter. And that's what happened today. It was a steel cage match between the two best films of the year.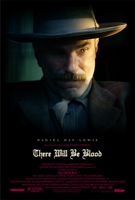 There Will Be Blood is the type of film that makes me remember why I once wanted to become a filmmaker. It's so restrained, yet miraculously calculated. There are moments in this film which will be studied by NYU students for the next 50 years. Daniel Day-Lewis' performance is unmatched in recent years. And Radiohead's Johnny Greenwood gives the most interesting musical score in years. Yet, Blood is not easy to watch. It times out at almost three hours, follows one of the most unlikable characters in cinematic history, and features an ending that might turn most mainstream audiences off. Yet it's a near perfect film.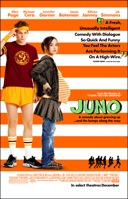 Juno is the type of film that makes me remember back to my first wonderful experiences staring up at the big screen. It is the type of movie that makes you want to pick up the phone and tell all your friends to buy a ticket. That's probably why I've annoyed you guys for the last couple months, passing along video clips, photos, and anything else I could show you. Diablo Cody's screenplay is fresh and new, snappy and pop culture obsessed. Cody perfectly captures the voice and characters of the facebook/blogger generation. And if Juno isn't nominated for best original screenplay than I won't even watch the award show. Ellen Page's performance is likely to earn her nominations and much acclaim, but the truth is... She is Juno. America will fall in love with this girl. Director Jason Reitman channels Bottle Rocket/Rushmore era Wes Anderson, while adding his own unique feel to the cinematic mix. And the soundtrack is unmatched, a combination of great tunes headlined by Kimya Dawson and The Moldy Peaches.
So which film is better?
There Will Be Blood or Juno?
Which is the Best Movie of the Year?
Before I give you my pick, I would like the say that regardless, both of these films deserved to be seen on the big screen on opening weekend. Seek out these movies, because this is the best it gets. That said...
I fell in love with Juno again.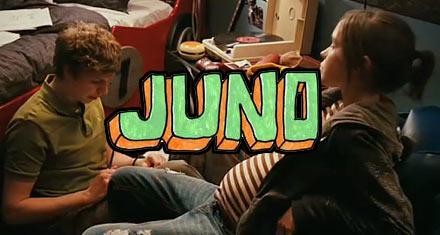 I feel like a high school kid who must embarrassingly express his uncontainable feelings to his crush, or else he will likely explode from the emotion that just can not be obtained. That is how I feel about this film. You must see Juno. Juno is everything a good movie should be. It's both fun and dramatic. Not one bad performance from an all star cast. It's accessible to anyone and everyone, yet it's not bubble gum. It's smart, and it has a lot of heart. I called Juno "this year's Little Miss Sunshine", but truth is, it's a much better film, and transcends that comparison.
I'm not going to tell you to buy a ticket to this film, because Juno deserves more than just your ten bucks. Call your friends, family, myspace/facebook buddies, post on yelp, submit on digg, arrange a meet-up on meetup.com, twitter and pounce while posting an open invite on craigslist.
Juno hits theaters on December 5th (limited). There Will Be Blood hits theaters on December 26th (limited).