New Walk Hard Oscar Advertisment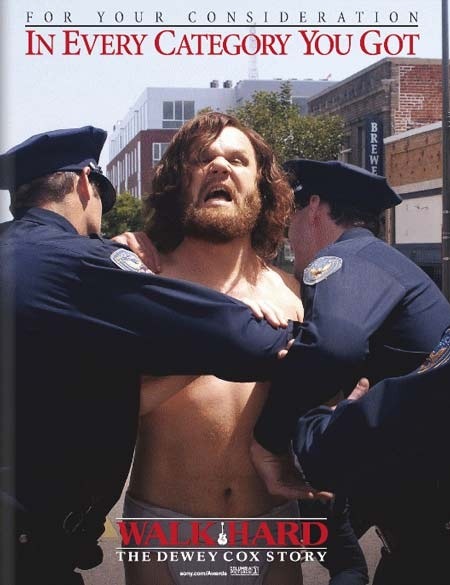 Earlier this month, Columbia Pictures released a full page advertisement in the Hollywood trade publications as a "For Your Consideration" for the Judd Apatow-produced musical comedy, Walk Hard. The mock advertisement featured John C. Reilly flipping the bird at Academy members.
The studio apparently got such a great response, that they've released a new "For You Consideration advertisement in today's Variety. Reilly is screaming half naked while being restrained by two police officers. The caption reads "For Your Consideration: In Every Category You Got" I think it would be hilarious (but very unlikely) if this film somehow pulled a nomination for something. Click on the image to the right to enlarge.
source: Defamer