Norway: A Deleted Scene From Michael Moore's Sicko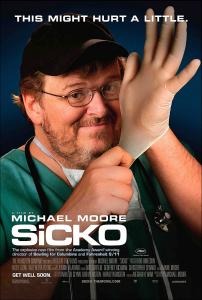 I was able to screen Michael Moore's Sicko at a special screening before the film premiered this Summer, and loved it. I'm sure it will be on my top 10 of the year. But time is hard to come by now-a-days. I've had a DVD copy of Michael Moore's Sicko on my DVD shelf for a while now, but have been unable to find the time to crack it open.
Today I stumbled upon a deleted scene from the film over on LiveLeak, which features the most healthiest country in the world. Moore was was heavily criticized for his praise of the healthcare systems in Canada, France and Britain, and this clip was left out of the original movie because it was said to be so "unbelievable" that "people wouldn't believe it" because it was too good to be true. And they are right, this is pretty unbelievable. Check out the clip after the jump. Enjoy!
Sicko is now available on DVD.