Tim Burton In A 3D Wonderland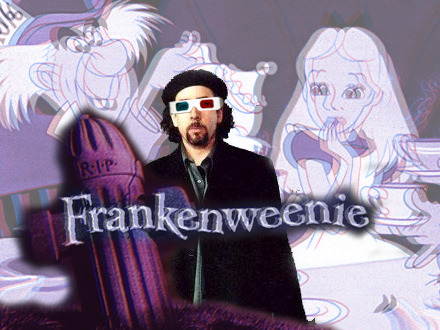 Last month we reported a rumor that Tim Burton would be making a stop motion animated feature length remake of his infamous short Frankenweenie. Well the news is now official, and it gets even better – it will be in 3D! And there is even better news, before he begins production on Frankenweenie, Burton will directing a re-imagining of Alice in Wonderland which will also be in 3D!
Alice will combine performance-capture technology, which can currently be seen in Beowulf, with live-action footage. Lion King/Beauty and the Beast scribe Linda Woolverton penned the adaptation of the Lewis Carroll classic. No word on if the movie will be darker than the original, but with Burton at the helm, I would expect a more unique take. However, this is still Disney, and Alice is a classic franchise for the mouse house, so I wouldn't expect it to be too dark. Hopefully Disney let's Burton use his visual talents to add a new depth to this classic story.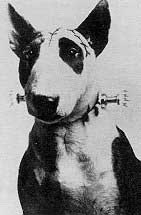 Burton made Frankenweenie as a short black and white film in 1984. It is rumored that Disney decided to shelve the project because the content was too "questionable" for children. However, after the mainstream success of such Burton films as Beetlejuice, Pee Wee's Big Adventure, and Batman, the film was given a home video release on the Nightmare Before Christmas DVD.
Frankenweenie is a parody of the 1931 Frankenstein film. When young Victor's pet dog Sparky is hit by a car, Victor decides to bring him back to life the only way he knows how. But when the bolt-necked "monster" wreaks havoc and terror in the hearts of Victor's neighbors, he has to convince them and his parents, that despite his appearance, Sparky's still the good loyal friend he's always been. The film starred Shelley Duvall, Daniel Stern, Barret Oliver, Sofia Coppola and Jason Hervey.
source: variety