Cool Stuff: Star Trek Home Theater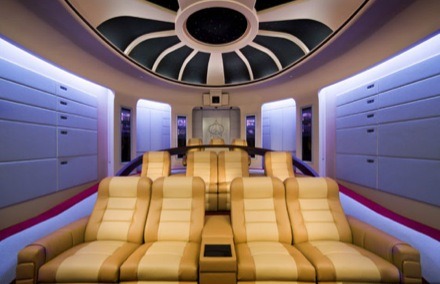 Someone thought it would be a good idea to model their home theater after the Enterprise NCC-1701D from Star Trek: The Next Generation. The result is super geeky, but actually rather cool. Named the best theme theater installation at CEDIA 2007, this Palm Beach County, FL home features motion-activated air-lock doors with series sound effects, and a "Red Alert" button on the Crestron TPMC-10 controller to turn all of the LEDs bright red and flashing. The system also features "one of the largest Kaleidescape hard-drive based storage systems" ever created, amassing eight servers with 3,816 DVDs. Check out more photos after the jump.
Know of any geekarific creations or cool products which should be featured on Cool Stuff? E-mail Us!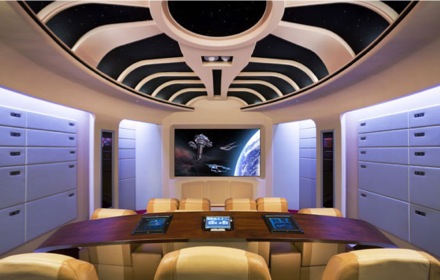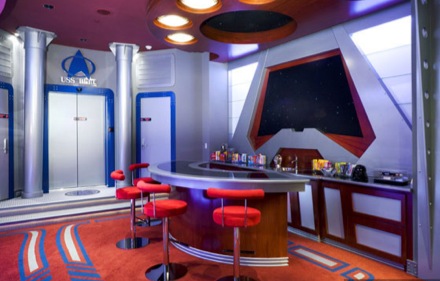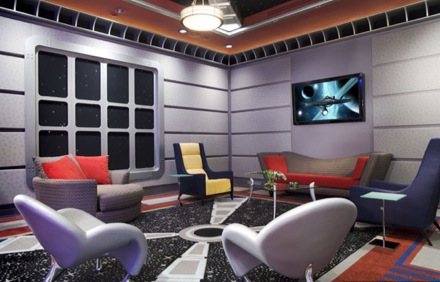 via: electronichouse