Three New Cloverfield Photos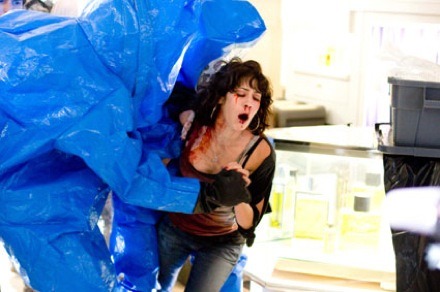 The official Cloverfield trailer is playing in front of Beowulf in a theater near you (and there is that pesky crappy pirated version floating around the internet), but we have even more to fill your 1-18-08 fix.
Cloverfield star Lizzy Caplan was interviewed by Black Book Magazine, and Paramount gave them three new photos (one shown above) from the upcoming JJ Abrams-produced monster movie. And the photos are not some of those crappy 1-18-08.com stills, these are new production photos from the film.
Caplan talked about the secretive casting auditions and the process of keeping the screenplay under wraps.
"Well, we weren't exactly clear about the characters we were playing when we signed on. The producers sat us down and we auditioned with scenes that aren't in the movie. Some were from "Alias" and some had been written specifically for the audition. And they were all very misleading."
"They're bright red, the scripts, and watermarked with our names. So, nobody wanted to be the one to accidentally leak it. They're pretty hardcore about all of that. I don't know how they've managed to keep it so secretive, though, because people obviously want to know more. And nobody knows anything. The speculation is very inaccurate."
Check out two more photos after the jump.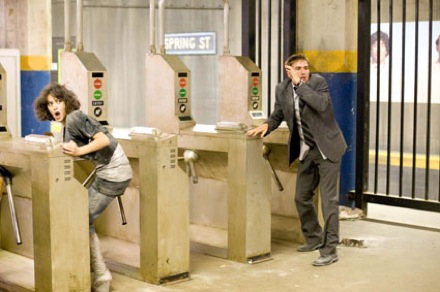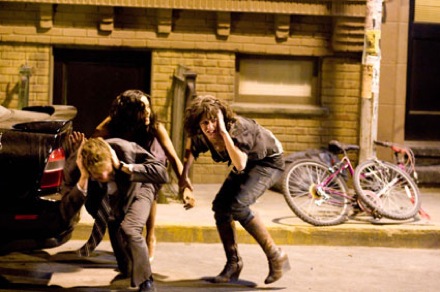 Read the full interview with Lizzy Caplan on BlackBookmag.com.
via: ComingSoon