Imagi Animates Fluorescent Black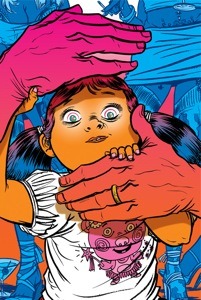 Imagi Animation Studio, the guys behind the computer animated Teenage Mutant Ninja Turtles movie and the upcoming adaptations of Gatchaman and Astroboy, have purchased the feature film rights to Fluorescent Black, a screenplay by sci-fi short filmmaker Matt Wilson.
A graphic novel, illustrated by Nathan Fox (New York Times, The New Yorker, DC Comics), will be published based on the screenplay in Summer 2008.  The book will be featured on the cover of the July edition of Heavy Metal magazine. Variety says that the Futuristic action tale is set in Singapore and the Malaysian peninsula.
No more details on the project have been revealed and no projected release date has been announced.