Valkyrie Movie Trailer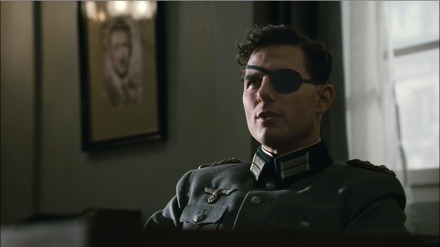 Pre-Marketing for Bryan Singer's Valkyrie has begun to heat up. Last week we brought you a behind the scenes promotional trailer for the film, and this week the official trailer has been unleashed, attached to Lions for Lambs, and available online right now.
Based on true events, Valkyrie tells the story of a scheme hatched by German Generals to assassinate Adolph Hitler at the height of World War II. Tom Cruise plays Claus Schenk Graf von Stauffenberg. The film's cast also includes Kenneth Branagh, Bill Nighy, Tom Wilkinson, Eddie Izzard, Christian Berkel, Thomas Kretschmann, and Carice van Houten.
Check out the new trailer after the jump.
[flv:http://media2.slashfilm.com/slashfilm/trailers/valkyrierealone.flv 470 256]
You can watch the new trailer in High Definition on Yahoo! Movies. You can watch the behind the scenes promo trailer here. Valkyrie hits theaters on June 27th 2008.