Kevin Smith's Secret Stash To Reopen In Laser Blazer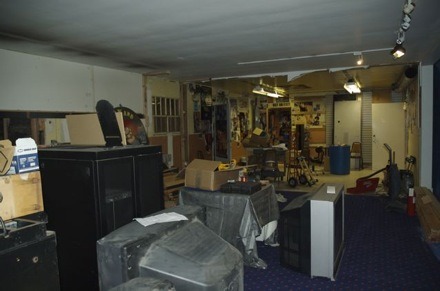 Kevin Smith's west coast comic book and memorabilia store is now closed. But fear not View Askew fans, the store is going to reopen as part of one of Los Angeles' best DVD store – Laser Blazer.
"Rather than see us close up shop on the West Coast, someone offered the Secret Stash West a new home. That someone was Ron. That home is inside Laser Blazer," says Smith. "So for the last two weeks or so, Ron's been pulling out all the stops, demolishing a large section of his store to make room for the Stash…"
So Jay and Silent Bob's Secret Stash West will re-open on November 19th at the new location:
Laser Blazer
10587 W. Pico Blvd
Los Angeles, CA 90064
I can't wait to check it out next time I'm in town.