First Look: Frank Langella In Frost/Nixon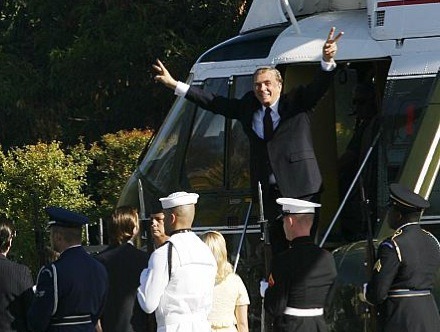 The Orange County Register has the first photo of Frank Langella portraying Richard Nixon during filming of Ron Howard's adaptation of the Peter Morgan play Frost/Nixon. Langella won Best Actor during the New York City run of that production. You can check out a comparison photo of the real Richard Nixon below.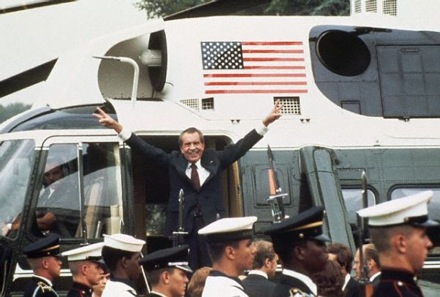 I'm surprised at how much Langella looks like Tricky Dick. I actually had hesitations when it was announced that he was cast in the movie. Appearance on the stage doesn't matter as much as it does on the screen. And with an iconic character like Nixon, if you don't look the part, the whole production could bomb. However, this doesn't seem to be the case here. Langella is a great actor, and this film is likely to earn him some award nominations.
via: ObsessedWithFilm