New Joker Photo On WhySoSerious.com, RorysDeathKiss.com Launched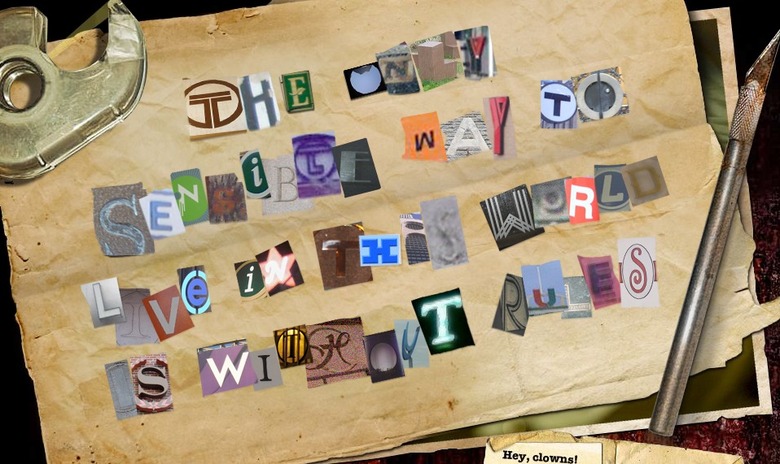 The jumble on the Dark Knight viral website WhySoSerious.com was solved (as seen above), gathering photos of letters from cities around the United States (/Film users solved the jumble very early this morning, good job guys!). The Answer: The prize is a new photo of The Joker, as seen below, in the back of a car.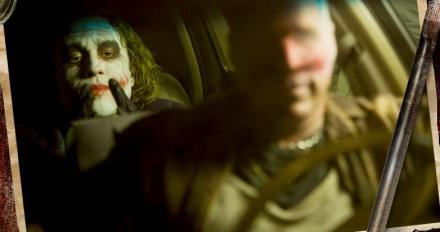 If you click on the new photo you are brought to a new viral website – RorysDeathKiss.com. Rory's First Kiss was the fake title used for the production of The Dark Knight while they filmed in Chicago. On the site is a set of all new instructions, with a promise of another reward.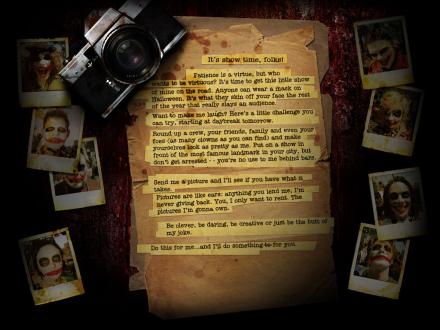 Whomever is doing the viral marketing over at Warner Bros should get a bonus. JJ Abrams needs to find this company and hire them for all his future project, because the Cloverfield/1-18-08 viral efforts have been far lacking in comparison.