Will McG Ruin Spaced?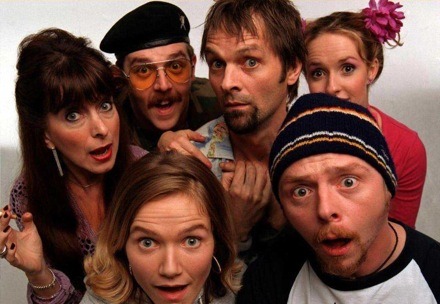 If you're a huge fan of Edgar Wright, Nick Frost and Simon Pegg (you know, the guys who brought us Shaun of the Dead and Hot Fuzz), than you've probably seen their now cult classic British television show Spaced. The original series, which ran on Channel 4 in the U.K. for two seasons, was written by Pegg and Jessica Hynes, and was directed by Wright. The show follows two strangers who must pose as a married couple to rent an apartment. It earned two BAFTA nominations and an International Emmy nomination. If you have never watched this series, now is a great time to import the DVD box set or download the series.
Today it was announced that producer McG is bringing the series to America, but is that a bad thing? So far the majority of internet fans seem to be up in arms over the idea of an American remake. The show would likely see no involvement of Wright and Pegg. The great thing about the Spaced television show was that it nailed the geek characterizations / references / information accurately and without degradation. And while I'm an avid watcher of the McG-produced television show Chuck, I'm disappointed with the shows treatment of geek culture. And if they can't get that aspect of the show right, it will be sure to ultimately fail.
Will & Grace scribe Adam Barr is writing the pilot script, which has garnered interest from several networks. Barr's credits also include Weird Science, Parker Lewis and The New Adventures of Old Christine.