See Blade Runner: The Final Cut On The Big Screen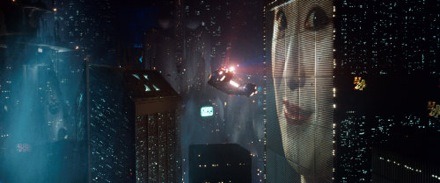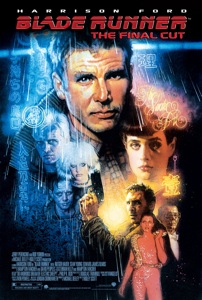 I live a one hour plane ride from Los Angeles and was actually considering making a trip to Hollywood to catch the new cut of Blade Runner on the big screen. Blade Runner: The Final Cut will hit DVD store shelves on December 18th, and Warner Bros is showing the film on two screens, one in Los Angeles, and the other in New York City.
Well I just found out through my good friend Mel Valentin that the film will actually be rolled out into more theaters beginning this week. So it looks like I'll be able to see this sucker on the big screen in late November. Below is the release listing, which includes rollout dates, theater, location and format (digital when mentioned). Some lucky theaters are showing the new cut in digital projection. The lucky bastards in Los Angeles can see it in 4K Digital. If only we were all given that opportunity.
October 26th:
Seattle Cinerama, Seattle – AMC
Washington DC Uptown, D.C. – AMC
Portland Cinema 21, Portland – Indep.
Salt Lake City, Utah Gateway Megaplex, SLC – Indep. – DIGITAL
November 2nd:
Chicago, IL Music Box, Chicago – Indep.
Santa Barbara, CA Arlington, Santa Barbara – Metropolitan – DIGITAL
Baltimore Landmark Harbor East, Baltimore – Indep. – DIGITAL
November 9th
Boston, MA Coolidge Corner, Brookline – Indep.
November 16th
Detroit, MI Main Art, Detroit – Landmar
November 18th:
Austin, TX Paramount, Austin – Indep.
November 30th:
San Francisco, CA Embarcadero, San Francisco – Landmark
Dallas, TX The Inwood, Dallas – Landmark
San Diego, CA Ken, San Diego – Landmark
Minneapolis, MN Uptown, Minneapolis – Landmark
December 7th:
Denver, CO The Landmark @ Greenwood Village Landmark DIGITAL Philadelphia – The Ritz 5, Philadelphia – Landmark
December 25th:
Boston, MA The Brattle, Cambridge Indep.
January 2nd 2008:
Austin, TX The Paramount, Austin Indep.
January 4th 2008:
Nashville, TN The Belcourt, Nashville – Indep.
January 18th 2008:
Durham, NC Carolina, Durham – Indep.
February 1st 2008:
Columbus, OH Drexel Gateway, Columbus, OH – Indep.
February 15th 2008:
San Francisco, CA Castro, San Francisco – Indep.
February 29th:
Sacramento, CA Crest, Sacramento – Indep.
Play date and theatre information is subject to change.
Based on the novel Do Androids Dream of Electric Sheep? by Philip K. Dick, Blade Runner is a classic 1982 neo-noir science fiction film directed by Ridley Scott.
The movie takes place in a dystopian Los Angeles in the year 2019, in which genetically manufactured beings called replicants, who are visually indistinguishable from adult humans, are used for dangerous and degrading work in Earth's "off-world colonies". Replicants become illegal on Earth, and specialist police units called "blade runners" were trained to hunt down and "retire" (ie kill) the escaped replicants on Earth. The film follows a semi-retired blade runner, Rick Deckard (Harrison Ford), who reluctantly agrees to take on one last assignment. The film did poorly at the US box office, but quickly became a cult classic. The American Film Institute lists Blade Runner as the 97th greatest film of all time and the users on the Internet Movie Database have voted the the film to number 102 in the top 250 films (8.3 rating with 117,000 votes).
To celebrate the 25th anniversary, Warner Bros is releasing a long-awaited remastered definitive Final Cut by Scott. A new digital print of the film was created from the original negatives, special effects were updated and cleaned, and the sound was re-mastered in 5.1 Dolby Digital. There are considerable changes and additions to the narrative. Scott oversaw the whole process, unlike the rushed 1992 "director's cut".