X-Men Origins: Wolverine In May 2009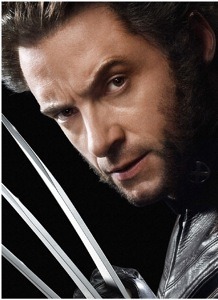 The official title of Gavin Hood's Wolverine X-Men spinoff feature film is X-Men Origins: Wolverine, which makes complete sense. I'm guessing that David Goyer's Magneto spin-off will get the same title treatment (X-Men Origins: Magneto).
Liev Schrieber (The Hurricane, The Painted Veil) is in final talks to star as William Stryker, who was played by Brian Cox in the 2003 film X2: X-Men United. In that film, Stryker was a rogue army colonel with an equally fervent desire to destroy mutants, stemming from his mutant son's causing the death of his wife, and the failure of Professor X to help him. In the comic book series, Stryker was an obscure character, with only one appearance as a religious fanatic, with a military history which may have involved the Weapon X project, which resulted in Wolverine being given his adamantium skeleton.
Hugh Jackman, who is also producing the film, returns as Wolverine. The film is scheduled to shoot in Australia, New Zealand and New Orleans. The New Orleans location has some fans convinced that the popular but yet to be seen New Orleans-based X-Men character Gambit might make an appearance in the film.
X-Men Origins: Wolverine will hit theaters on May 1, 2009 (up against Disney's animated movie "G-Force").