Video: Judd Apatow Joins Will Farrell's FunnyOrDie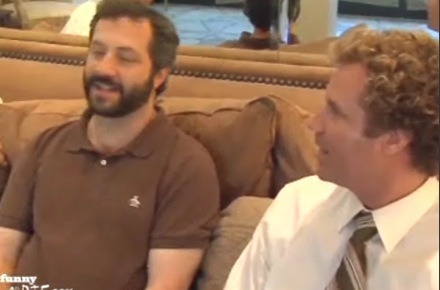 Judd Apatow (Knocked Up, 40-Year-Old-Virgin) will join Will Ferrell and Adam McKay as a contributor and investor to the Web site FunnyOrDie.com. You may recall, the site exploded onto the scene wit a viral video titled "The Landlord" which featured a two-year-old girl landlord (played by McKay's daughter, Pearl) who yells and swears at her tenant (played by Farrell) and is finally appeased by an offer of beer.
A video was posted Tuesday on FunnyOrDie to introduce the partnership (seen below). I highly recommend checking it out.